If you make it to one exhibition this year, make it dOCUMENTA (13). Sure, it's not next door (unless you actually live in Kassel, Germany), and everything won't necessarily be to your taste – but there's no doubt everyone can find art they'll love in this gigantic display. There are over 300 participants, eight main venues, lectures, lectures, seminars, congresses, films, and poetry readings..etc.
Continuing the unique and fascinating dOCUMENTA  exhibitions, this thirteenth edition is "dedicated to artistic research and forms of imagination that explore commitment, matter, things, embodiment, and active living in connection with, yet not subordinated to, theory. These are terrains where politics are inseparable from a sensual, energetic, and worldly alliance between current research in various scientific and artistic fields and other knowledges, both ancient and contemporary." (C. Christov-Bakargiev)
"dOCUMENTA (13) is driven by a holistic and non-logocentric vision that is skeptical of the persisting belief in economic growth. This vision is shared with, and recognizes, the shapes and practices of knowing of all the animate and inanimate makers of the world, including people." (C. Christov-Bakargiev)
I've put together a few visual insights from the various venues which might help some appreciate the variety in media, scale and boldness in this unique exhibition. You'll find the link to the venues in the credits. It's recommended you spend 2 days in Kassel if you wish to see the entire range of artworks.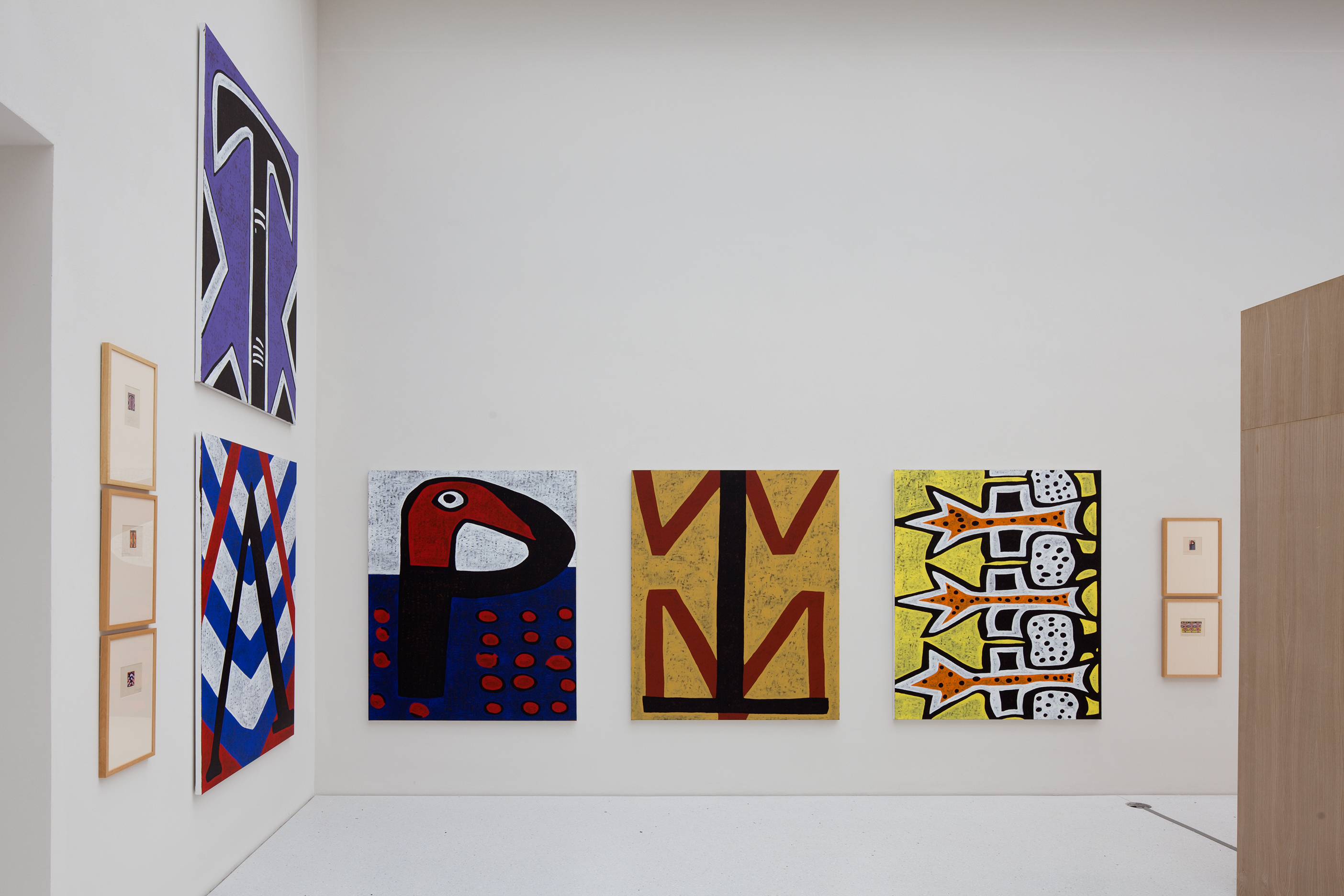 Gordon Bennett
Home Décor (after Margaret Preston) #1, March 1, 2010, Acrylic on linen. Venue: Neue Galerie. Photo: Anders Sune Berg.
[peekaboo name="docu"]
[peekaboo_content name="docu"]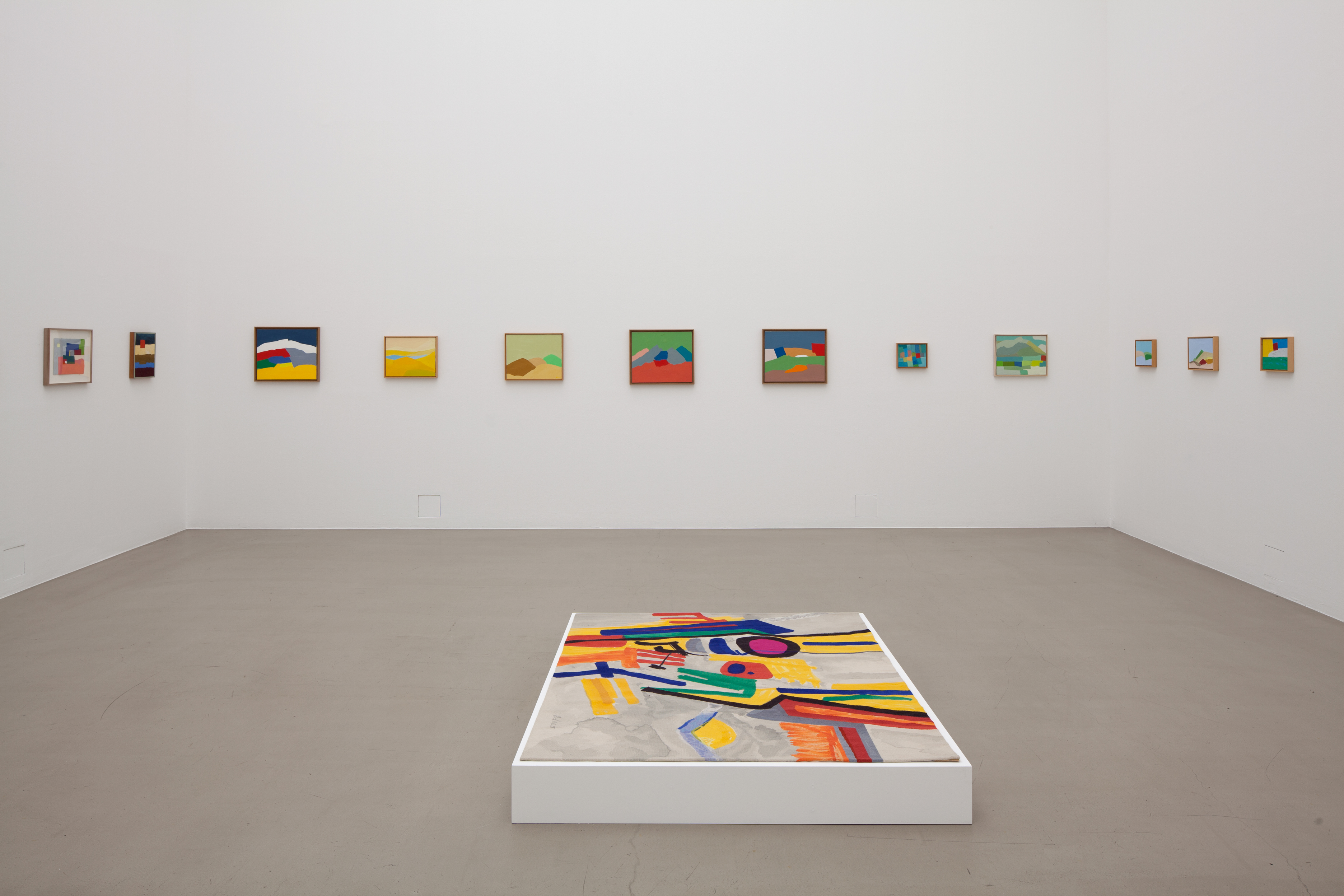 Etel Adnan
Untitled, 1959–2010, 38 untitled paintings, Oil on canvas. Venue: documenta Halle. Photo: Anders Sune Berg.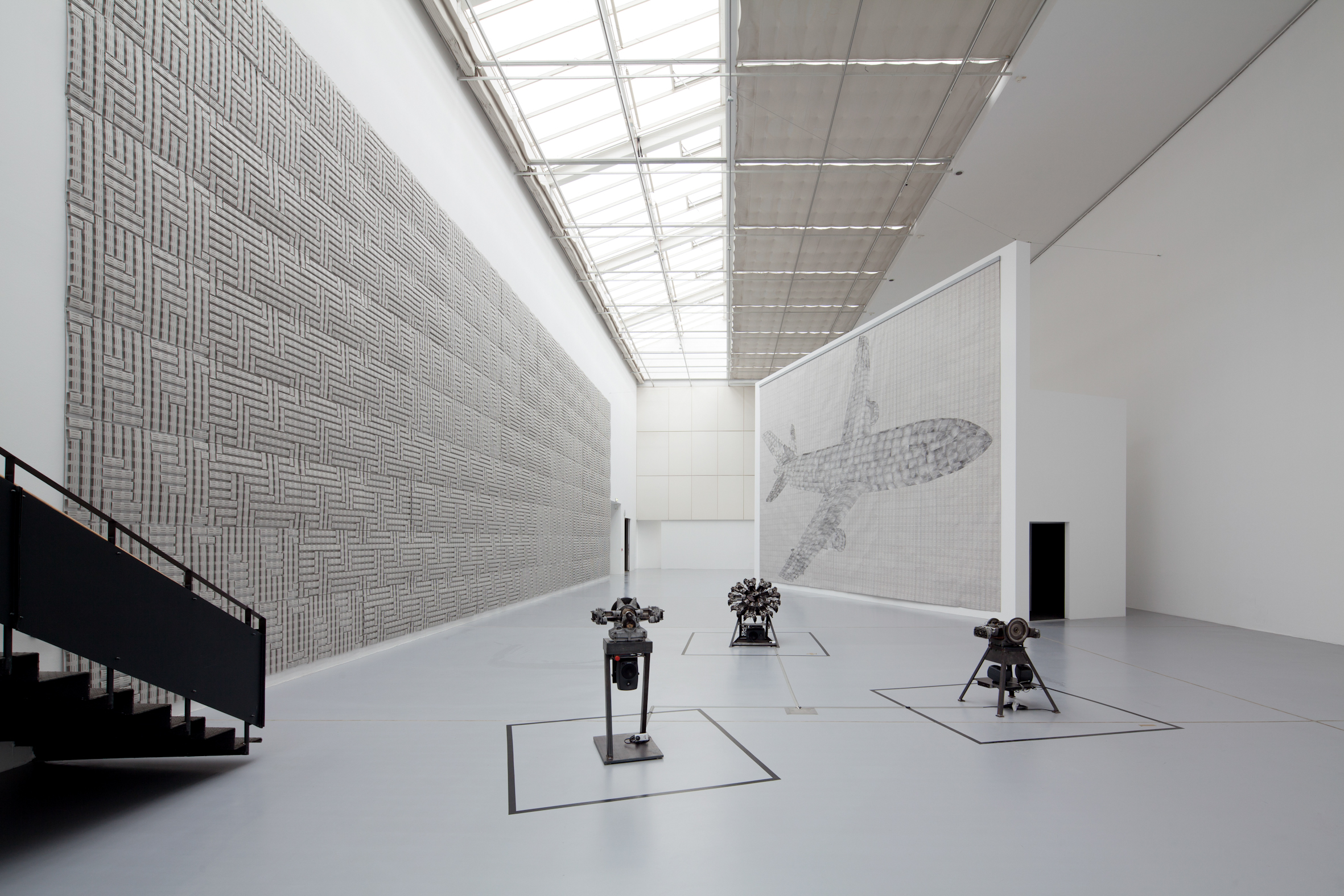 Thomas Bayrle
Various Artworks. Venue: documenta Halle. Photo: Anders Sune Berg.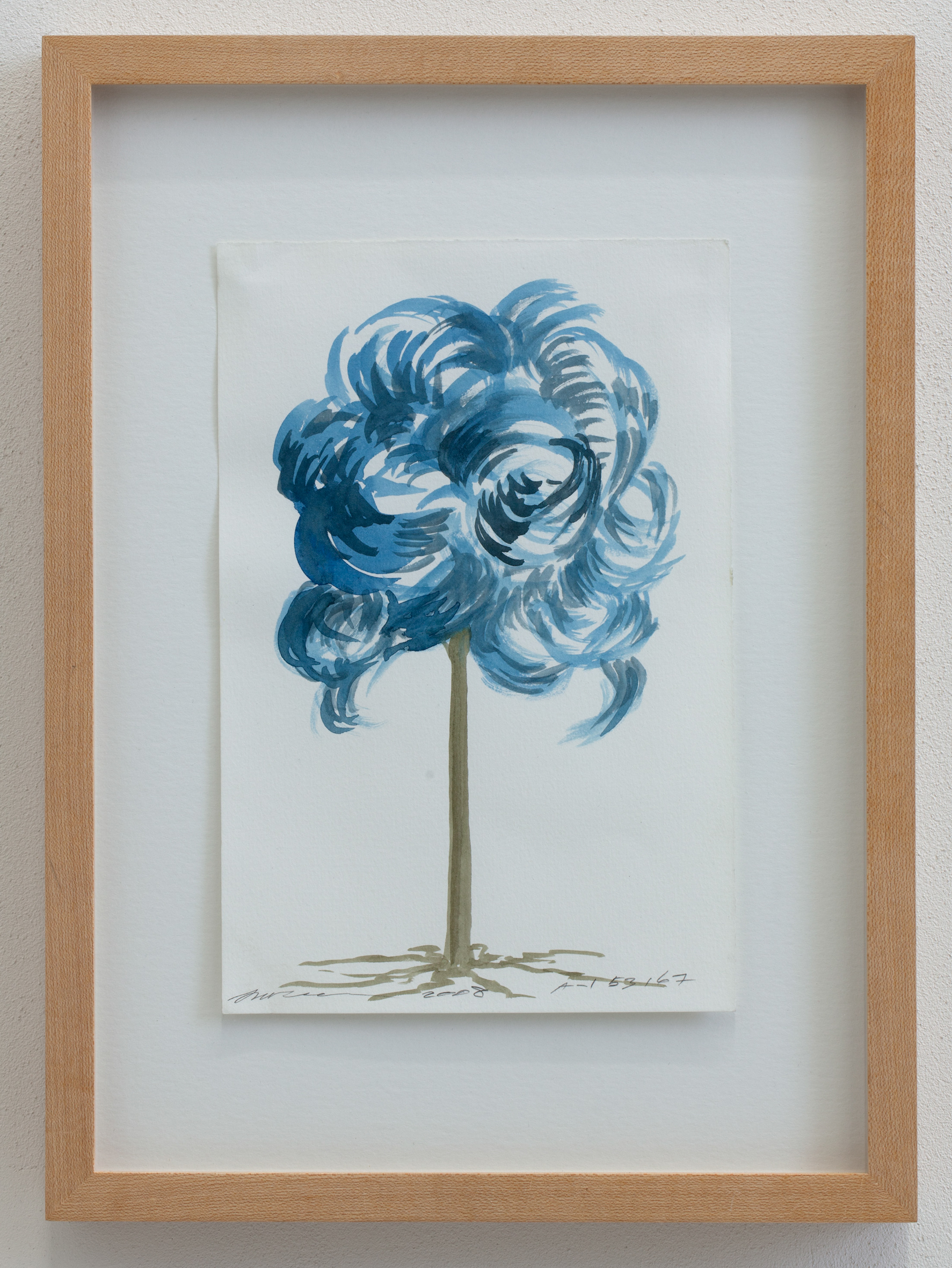 Aníbal López
Drawings, 2007/2008/2011/undated. Venue: Neue Galerie. Photo: Anders Sune Berg.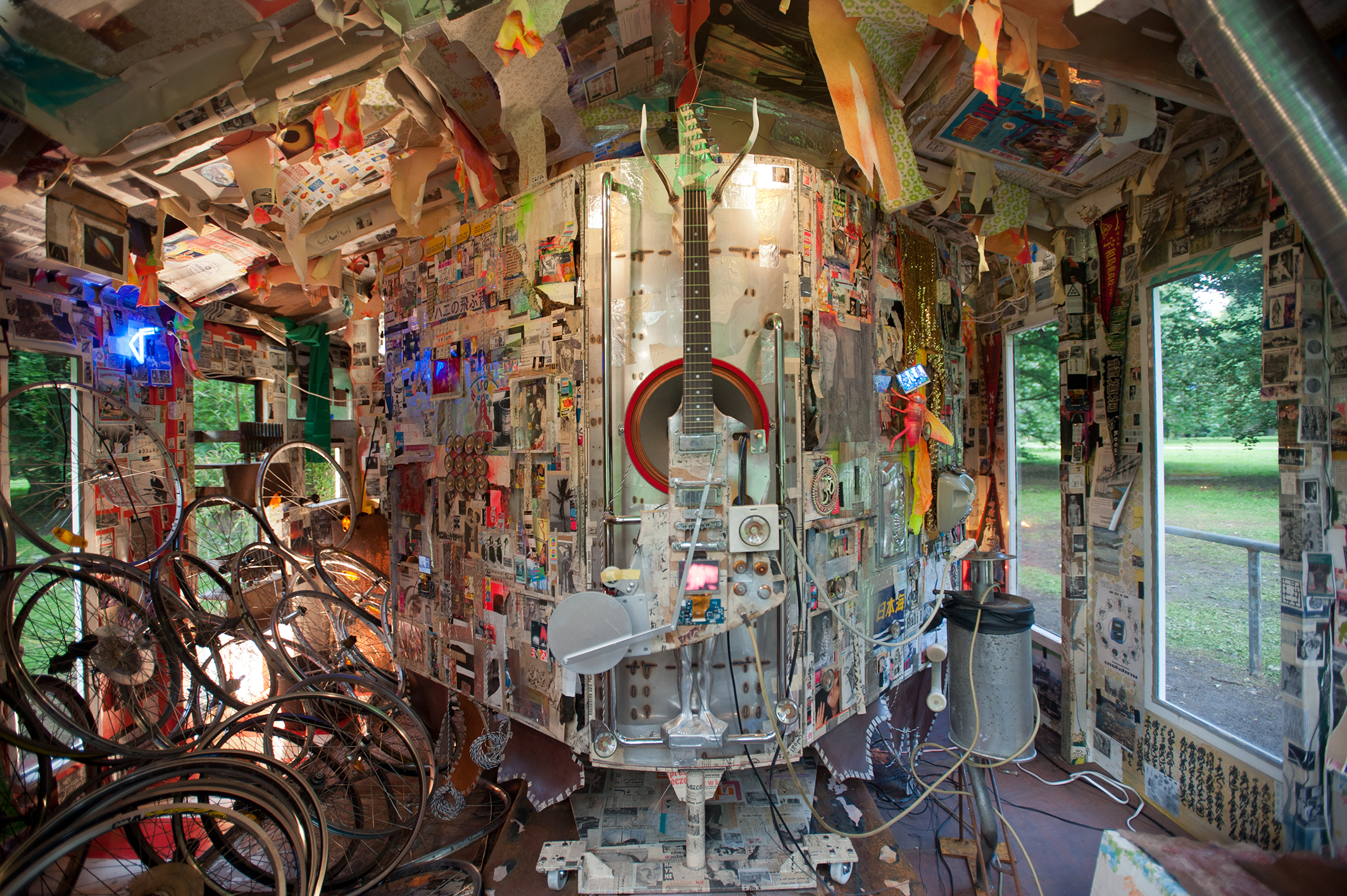 Shinro Othake
MON CHERI : A Self-Portrait as a Scrapped Shed, 2012, different materials, wood, electronic, steam, clay. Venue: Karlsaue Park. Photo: Nils Klinger.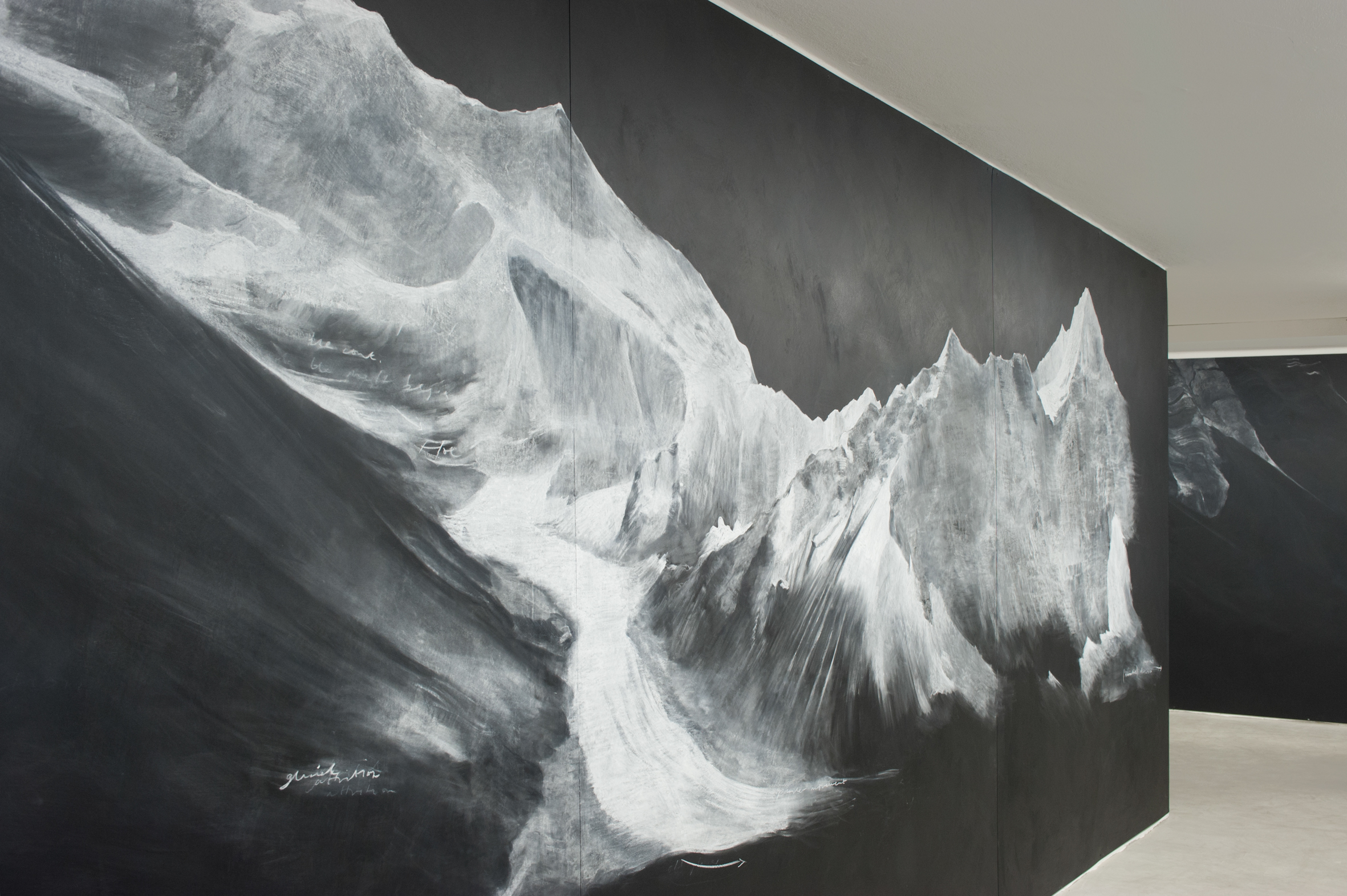 Tacita Dean
Fatigues, 2012, Chalk on blackboard, 6 panels. Venue: Ex-Finance Building. Photo: Nils Klinger.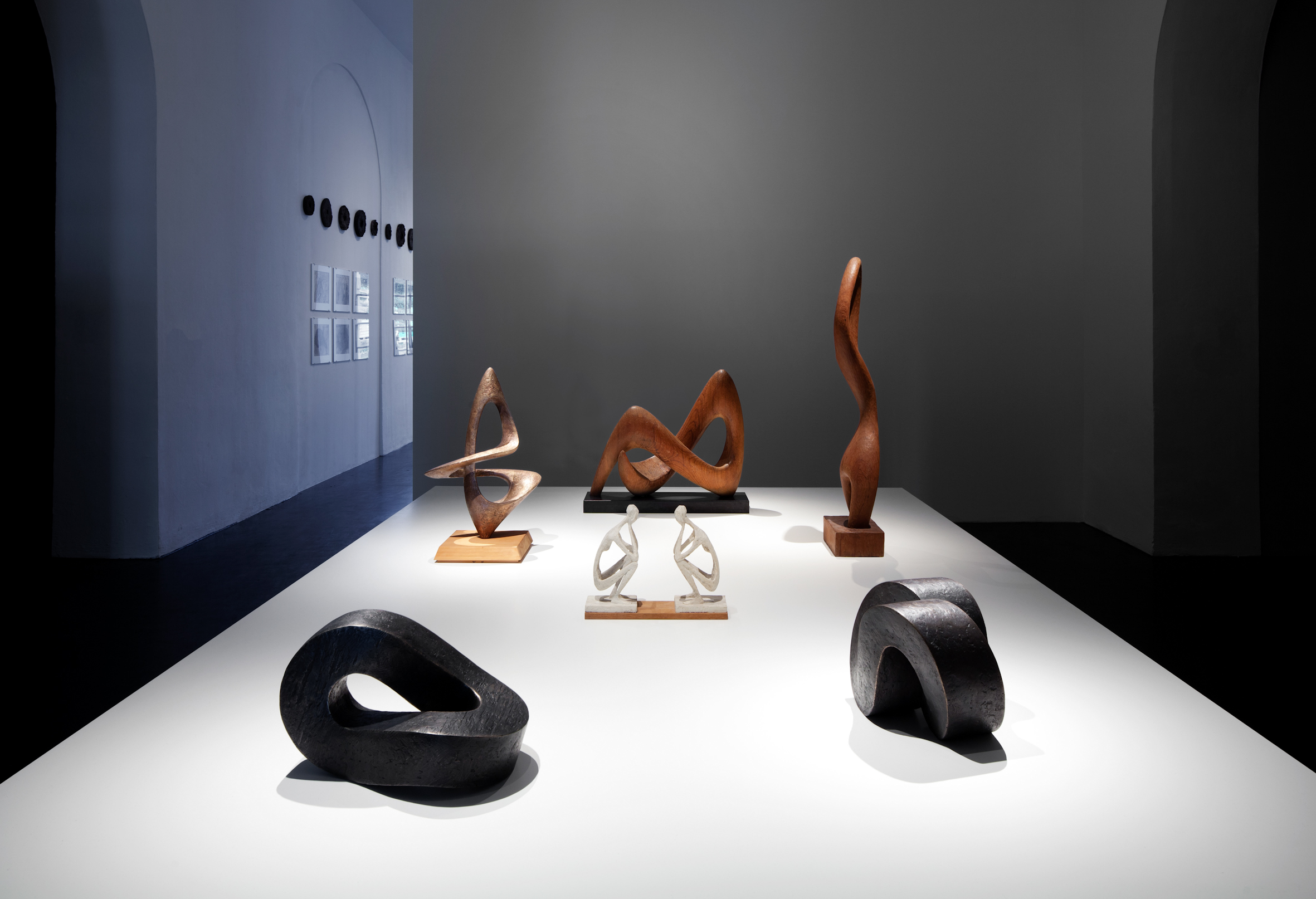 Aase Texmon Rygh
Various Artworks. Venue: Ottoneum. Photo: Anders Sune Berg.
[/peekaboo_content]